Us city goers love an Art gallery opening. Its a great way to meet people, network, have a chilled drink after work and learn about work…and not spend a boring Tuesday night watching Netflix in bed. If you are about to open up your very first art gallery here are some of our top tips for a memorable, successful night – with the help of temporary event staff and even fabric structures.
Food & Drink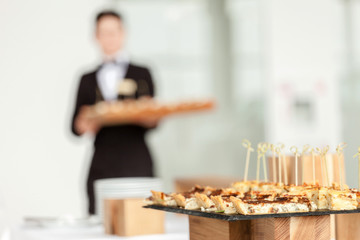 Obviously the art is centre stage at your opening, however providing food and drink will just be the classy, memorable touch you may need. Ordering bottles of prosecco, orange juice, tea, coffee and maybe even a cocktail bar will set you apart from your competitors. Even organising small plates of food or canapes
Hiring temporary event staff is the best, most stress free way to ensure your gallery opening runs smoothly. Hiring temporary event staff to pour and serve the drinks, cook and create the food as well as serve it will look very impressive and professional to guests.It will also ensure you are not stressed and running around crazy all night. As the gallery owner and organiser you should be on the floor networking with clients and showing off all the new pieces. Impress guests with your unparalleled knowledge of your art – rather than run around dishing out glasses of prosecco.
Music
Music is central to almost every single event you attend. Depending on which ambience you want will depend on the music you choose.
Say your art gallery is fairly romantic and relaxed, lit with candles and spotlights – you would want relaxed calm, maybe jazz music? Hire a pianist or harp player for a classy and chilled feeling. Or if you want your gallery opening to be fairly upbeat, edgy, modern and cool..then maybe hiring a DJ would be a good idea! The DJ can create a playlist and mix that will accompany the art perfectly. The location of your gallery can also influence the music the DJ or musician will play.
Host The Ultimate Outdoor Experience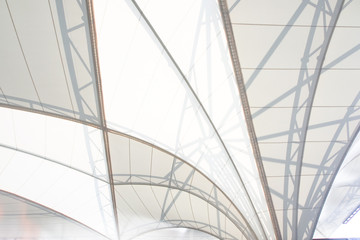 Do you live in a hot country? Is your art gallery simply a pop up shop to increase awareness of your current art gallery? Then you should consider hiring fabric structures.
Tensile fabric structures including fabric canopies for external and interior projects brings design excellence with architectural flair which offers a visually spectacular space. Whether you are looking to create a temporary space at a sporting event, open house, networking event, product launch or gala then hiring a temporary fabric structure is your best bet to impress potential clients and customers.
Fabric structures can also compliment the interior space of your gallery.
However you choose to operate and run your gallery opening night the most important piece of advice we can offer is…HAVE FUN!